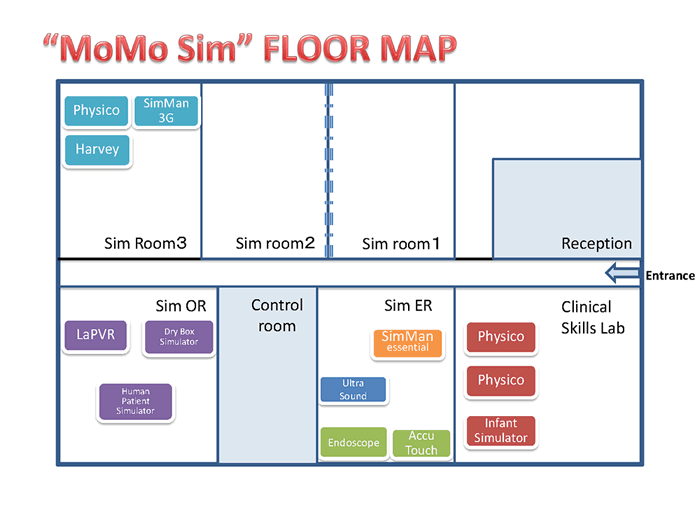 ▷ Sim room1&2
Designed for various types of lectures, conferences and trainings.
Max capacity 60 people
▷ Sim room3
Designed for various types of medical simulation trainings for ward situation.
▷ Sim OR
Sim OR is a room for simulation of several types of procedures and endoscopic surgery trainings.
▷ Control room
There is a small control room with magic mirrors.
▷ Sim ER
Sim ER is a room for simulation of emergency room.
Also has some simulators for endoscopic operation.
▷ Clinical Skills Lab
Designed for several types of nursing simulation trainings.
It is suitable for infection control trainings with washstands.